Benevolence Makes Life Easier
Just as normal aging can allow a more relaxed lifestyle; it can also present unexpected obstacles. Asking for help can maintain good health and a life of happiness. Our experienced caregivers are compassionate and prepared to deal with situations such as illnesses, limited mobility, and injuries to help maintain a client's way of life. While each task of services might differ for each client, the goal for quality care remains the same: To promote the highest degree of health, comfort, and independence.

Services We Offer: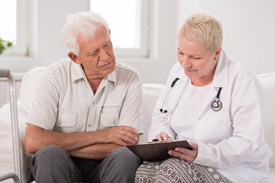 With personal care services, clients are able to recover in the comfort of their own home. Services are provided to clients who may need extra help with their daily living activities. Our caregivers enjoy caring for our client's daily needs.

Daily activities includes::
Bathing & Grooming
Dressing
Incontinence Assistance
Transferring/Mobility Assistance
Meal Preparation
Feeding
Light housekeeping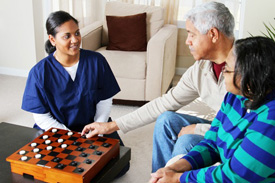 Looking for a compassionate caregiver to spend time with your loved one? Our friendly caregivers will help clients stay engaged with social interaction to help ward off depression and stress. We put relationships first which can have a positive influence on your loved one well-being.
Reading
Cooking
Play Games / Cards
Participate in Crafts
Shopping
Listening
Care of House Plants & Animals
Assistance with outdoor walks and activities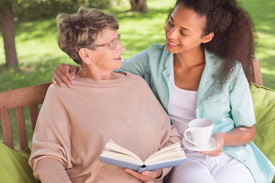 Private duty offers reliable and compassionate caregivers to assist clients of all ages with their home care needs. We will ensure our clients daily activities are completed safely in the comfort of their own home. Clients will receive the benefits of personal care services, companionship, and more.
24-hour live-in
Assistance with Activities of Daily living
Medication reminders
Sitting services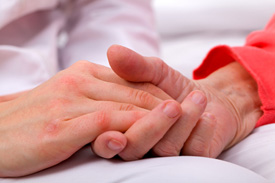 Benevolence Home Care is here to provide you with the relief family caregivers need to rest and recover. Serving as a sole caregiver brings about enjoyment for you and your loved one; however it can become stressful due to the demanding responsibilities. Do you need a break? Let one of our compassionate caregivers come into your home for a few hours to help with relief. While we assure the primary caregiver that your loved one is safe and cared for, you will have free time to:
Take a walk
Relax and pamper yourself
Meet with a friend for coffee or tea
Meet Hair appointment
Catch a movie
Attend a business meeting
Go on a date with spouse or friend
Are you having trouble balancing work and life demands while caring for a loved one? Let Benevolence give you a "Piece of Mind" of knowing your loved one is receiving the quality care he or she deserves while visiting a healthcare institution. Our attentative caregivers will assure families that their loved one needs are met.
Need to run an errand or want to get out and enjoy the day? Benevolence is available to pickup, accompany, wait, and/or drop off clients to their desired destinations.
Services Include:
Escort to Senior Activities
Plan Companion Outings
Escort to Medical Appointments
General Shopping
Pick up Prescriptions
Airport Assistance
Contact us today and let Benevolence make a difference in your Home Care needs.

When you call Benevolence, a representative is available 24-hours a day, 7 days a week to answer your questions and address any concerns you may have. One of our highly trained representatives will visit your home to conduct a Free In-Home consultation to determine the needs for your loved one care. Flexible payment options available